Take it from a recent grad…
"You have no idea how grateful I am for all of your help. Everyone at Chrysalis was very supportive and helped me learn the skills I need to be a successful student. I can't imagine getting here without you all … You guys made my dreams come true."
-A.R.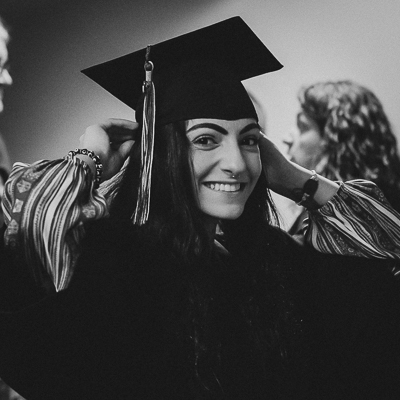 Our flexible schedules mirror the college experience, so students develop time management and organizational skills, and practice being independent. Like most college schedules, our classes don't meet every day. Students learn how to use their time wisely, finding the right balance of socialization and academic pursuits.
Like in college, students choose their classes, the type of teacher they prefer, and the time of day they learn best. Teachers tailor the pace and depth of study to increase independence and prioritize the student's workload, while meeting their need for challenge. Students learn how much support they need to ensure their learning goals are met.
Chrysalis students view their teachers as partners and feel comfortable asking for guidance when they need it. These relationships prepare them to advocate for themselves with instructors in college and give them the confidence to seek help. They practice using their voice and expressing their needs.
By getting to know themselves as learners in high school, our students are well prepared for the challenges they will face in college. Students learn how they process information best—whether it be through lecture, discussion, writing, visual aids, or hands-on projects. They acquire the school skills they need to succeed.
Where do they go from here?