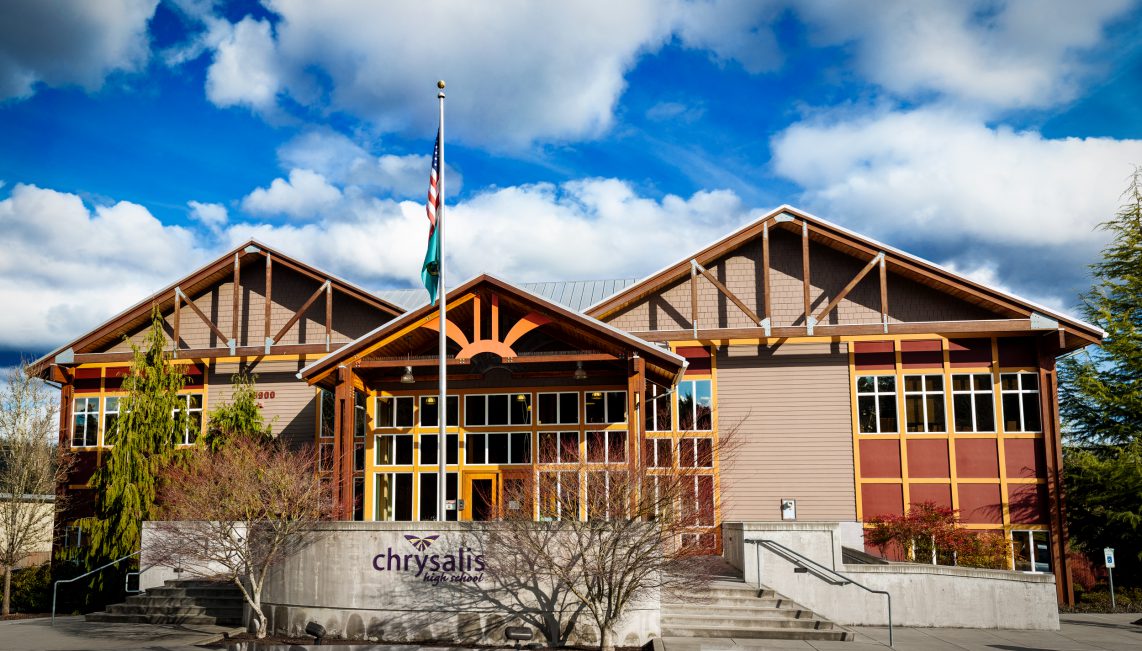 Traditional  school has a predetermined curriculum that students complete, often tied into the Common Core requirements. Private schools do not have as many requirements when it comes to the content in their courses.  As a result, we are able to tailor the content to the students interests and goals. This gives us the freedom to make decisions about each child, their goals, their interests, and their learning needs. We have several features in our curriculum.
Personalized Learning
9th – 12th graders engage in a variety of academic and social activities when they are at school. A collaborative relationship with teachers and other students in the classroom creates an environment that offers the greatest opportunity for a student to reach his or her potential.  One of the unique features of our program is that any course can be taken one-on-one. Some courses, such as algebra or chemistry, have a more traditional curriculum. At Chrysalis High School, students are at school 2-5 days a week, depending on the combination of small group classes and individual appointments in the student's program.
7th and 8th grade students attend their classes at the high school. This allows them to take some of their courses, such as algebra, for high school credit and creates opportunities to make a smooth transition to high school curriculum.
Group classes
Most students have a mix of group and individual classes. Prerequisite skills vary for each group course and are determined by the ability to complete assignments and homework independently, stay on task, respect other students and follow the pace of the group.The group classes at Chrysalis are small (no more than 12 students), and provide a safe environment for each student to participate. Students learn their best when classes are small, where there is a high adult to child ratio, and when custom schedules maximize their learning experiences.
We offer a combination of group classes that have more traditional elements in preparation for college, as well as classes that are more interest oriented.
Individual Appointments
Individual appointments are an essential part of a Chrysalis student's day. Each student meets weekly with assigned teachers. The  teachers are carefully selected by the Chrysalis Admissions Team based on the student's interests, personality and academic needs. Every student has one teacher, the consulting teacher, who leads the student's team of teachers.
A personalized curriculum is customized for each student's unique learning needs. No two students learn in same way. We adjust the pace, style of instruction, amount of content, and course difficulty based on student ability. Individual appointments are highly successful, generate amazing results, and empower our students as they grow as learners.
Math is the one subject only taught one-on-one, giving us the flexibility to adjust pace, style of instruction, and course difficulty based on student goals and ability. Once mastery of the material is achieved, students advance through the subject seamlessly.  See Sample Schedule.