Chrysalis Graduates Pursuing Passion
Since they aren't bound to a traditional 35-hour school week, Chrysalis students have the time to do what interests them and follow their passions. Our flexible scheduling allows students time to take classes in the community, participate in sports, travel, and engage in community service. We know that learning doesn't only happen in the classroom and that these are valuable pursuits and valid learning opportunities. Some students go above and beyond, committing themselves to a sport or career that requires a high level of time and commitment, and are supported by our flexible approach.
---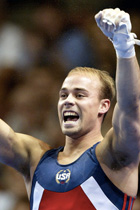 Brett McClure
On the web | Gymnast
Brett McClure (born February 19, 1981 in Yakima, Washington) is a retired American gymnast. He won a bronze medal in the pommel horse at the 2001 Goodwill Games in Brisbane, Australia, and later helped his U.S. gymnastics team earn a silver in the all-around competition at the 2004 Summer Olympics in Athens. Source: wiki
---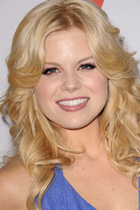 Megan Hilty
On the web | Actress, Singer
Megan Kathleen Hilty (born March 29, 1981) is an American musical theatre and television actress, and singer. She rose to prominence for her roles in several Broadway musicals including her performance as Glinda in Wicked and her portrayal of Doralee Rhodes in 9 to 5: The Musical. Her best known role was as Ivy Lynn on the musical-drama TV series Smash. Source: wiki
---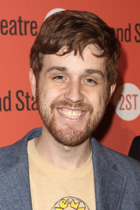 Kellen Blair
On the web | Musical Theatre
Kellen is the Drama Desk nominated co-creator of Murder For Two (off Broadway: Second Stage Theatre and New World Stages. World premiere: Chicago Shakespeare Theater). Kellen and co-writer Joe Kinosian are the recipients of the Joseph Jefferson Award for Best New Musical Work in Chicago (2011) and the ASCAP Foundation Mary Rodgers / Lorenz Hart Award (2013). Source: http://murderfortwomusical.com
---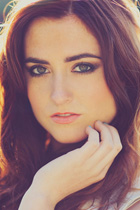 Amanda Markley
On the web | Singer, Songwriter
At 19 years old, she was chosen from Ernie Ball's Battle of the Bands to play Van's Warped Tour '13 in Seattle on the Acoustic Basement stage. She also had the opportunity to travel to Van's Warped Tour in Las Vegas for an exclusive interview & performance with a major sponsor of the Tour, Zing Revolution. Source: http://www.amandamarkley.com
---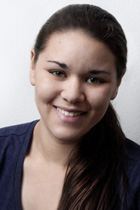 Lindsey Wasson
On the web | Photo Journalist
I currently work as a temporary staff photographer for The Seattle Times and am a recent graduate of Seattle University with a BFA in Photography. Previously, I interned for The Seattle Post-Intelligencer and worked as the photo editor of The Spectator at Seattle University. Source: http://lindseywasson.com/
---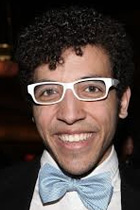 Heath Saunders
On the web | Musical Theater
After graduating from University of Miami's Frost School of Music with a Bachelor's of Music in Musical Theater, he moved to his hometown of Seattle, where he lived and worked for two years, as a performer, composer, teacher, and music director. Source: http://www.heathcliffsaunders.com/
---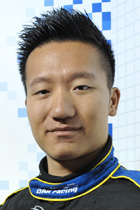 David Cheng
On the web | Race Car Driver
David raced sports cars in high school while at Chrysalis. He continued to race cars professionally after graduation competing at an international level. David won the class title at the 2013 Asian Lemans Series competition.
---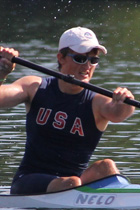 Michael Weyna
On the web | USA Kayak
Michael Weyna was a rower in high school and while in high school was selected to participate in the U.S. Olympic Training Center in Lake Placid, N.Y. He has continued to row in college and at an international level.
---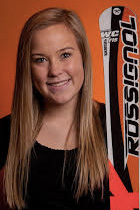 Yina Moe-Lange
On the web | Olympic Alpine Ski Racer
Yina was an Alpine Ski Racer while in high school and traveled around the world competing internationally. On January 21, 2010, Yina was selected by the Danish National Olympic Committee to participate in alpine skiing events of giant slalom and slalom at the Vancouver 2010 Winter Games. On September 25, 2010 Yina was presented the Sports Award 2010 (Årets Sportspris) by Her Royal Highness Princess Marie of Denmark. Yina attended Middlebury College.
---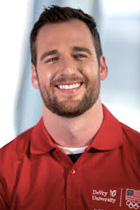 Christian Niccum
On the web | USA Luge
Christian Niccum (born January 27, 1978) is a retired American luger who has competed since 1996 on the World Cup tour. He was the alternate in 1998, coached for Canada in 2002, finished 23rd in the men's singles event at the 2006 Winter Olympics in Turin. Four years later in Vancouver, he finished sixth in the men's doubles event. At the 2014 Winter Olympics in Sochi, Russia he finished 6th as part of the US team in the team relay and finished 11th in doubles. Source: wiki
---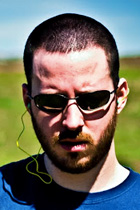 Eric JauJou
On the web | Executive Corporate Operations Engineer, Tech Lead (Google)
Eric was a natural with computers. At Chrysalis he studied with our incredible tech team and often kept them in touch with the latest tech advances. Eric is now the Executive Corporate Operations Engineer at Google headquarters in San Francisco. Eric leads of a small team of tenured technicians that exclusively supports Google's executive staff and manages projects within the Corporate Engineering organization, focusing primarily on user experiences with technology. He is also a philanthropist and travels regularly to Kenya, working on projects to improve food and water access.