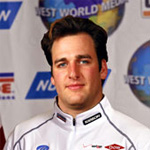 1997 Graduate
Luge
2006, 2010 Olympics
In the summer of 1990 Christian was scouted at a USA Luge youth screening camp held near his home in Seattle, Washington. It didn't take long for the US Luge Association coaches to recognize his athletic potential and in short order Christian was on his way to Lake Placid, NY to get on the ice. Little did he know at the time that Lake Placid would become a second home for the next fifteen years.
Christian quickly moved his way up the ranks of young sliders, not only in the US, but around the world. He went on to win four consecutive World Jr. Champion titles en route to becoming one of the USA's most decorated young sliders. Transitioning to the senior circuit, Christian continued to make his way to the podium, winning six international World Cup medals. In 1998, he narrowly missed an Olympic team birth and stood by to watch his teammates win the first ever US Olympic luge medals.
By then, having spent the better part of his life living on the road on the luge circuit, Christian took two seasons off from competitive sliding and took up coaching while he refocused on his on future and goals. The medal winning performance of his former teammates in Salt Lake City in 2002 inspired Christian to come back to competitive sliding and the time spent coaching provided him a sharpened eye with which to refine his own skills. In 2006, he made his Olympic debut and has since continued to climb the sliding ranks. He finished sixth in the Men's Doubles event during the Vancouver 2010 Olympics.
(Retrieved from http://www.qsports.net/web-niccum.html)