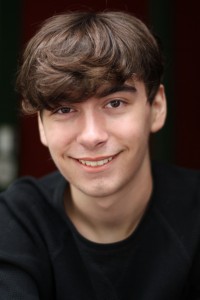 Drew Valdez is dedicated to playing music. He's also dedicated to helping others. Recently, he was able to combine both of those interests and at the same time, earn the highest Boy Scout honor possible – Eagle Scout.
Drew not only plays music, but has a knack for picking out just the right sound for the right event – usually electronic dance music with undertones of jazz. Although he has played in venues as large as Bumbershoot, most recently, that 'right event' was held at Chrysalis. For his Eagle Scout project, "Will DJ for Food," Drew hosted an event at the high school that raised between 700 and 1000 pounds of food for Hopelink and the local foodbank!
Drew has released his own EP of music called "Bada Bing" under his DJ name Slap Serif and looks to his future knowing music will be part of it. He hasn't decided on a major yet, but is thinking of Engineering or Computer Science. No matter what he decides, his passion for music and his passion for helping others has made a difference – here at Chrysalis and out in the world.